Welcome Ambassadors!

Thank you so much for helping us share the gift of yoga and fitness with the youth of our world.  This page is packed with all of the resources and tools you'll need to plan your event for the 3rd Annual International Kids' Yoga Day, happening on Friday, April 6th, 2018.
Start first by reviewing the Kids' Yoga Day Ambassador Checklist, which will provide you with an overview of everything included on this page and give you ideas for making your event a huge success.
Please bookmark this page and check back often as we are continually adding new Kids' Yoga Day resources.
Thank you again and we are so happy to have you on the Kids' Yoga Day team!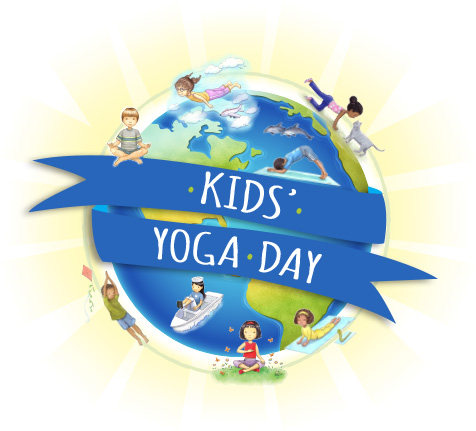 Kids' Yoga Day Ambassador Checklist
This handy checklist gives you all of the steps and information you need to plan a fantastic Kids' Yoga Day event, broken down by month.
Click on the image of the checklist to download a version in Word.
Kids' Yoga Day Sample Routines
Below are two different 5 minute yoga routines, each with 10 easy poses for kids (and adults!).  For detailed explanations of how to do each pose visit kidsyogaday.com/poses.
Kids' Yoga Day Ambassador Training Video
2016 Kids' Yoga Day Ambassador Training Call Audio
Kids' Yoga Day Ambassador Badge / Logo
(For use on your website, FB, etc.!)
Kids' Yoga Day Customizable Press Release Template
Note:  Please update the template to include your personal information and also to reflect the current number of countries and kids participating (see the kidsyogaday.com homepage for current numbers).
Sample Letter to the Principal
(To download, right-click on link and save as)
Fun Feedback Form for Kids
Print out copies of this fun activity page and discover how much your kids love yoga and why!